The key takeaways for financial service firms from the

FCA's Business Plan 2023/24
During this time of change and growth for the regulator, there's a lot of information for firms to keep up-to-speed with.
And with the Consumer Duty era of "more innovative, more assertive, more adaptive" supervision nearly upon us, TCC's comprehensive guide unpacks the important information that firms need to note from the FCA's latest business plan.
Download your comprehensive guide to the FCA's Business Plan 2023/24 to help ensure your firm's on top of its compliance expectations.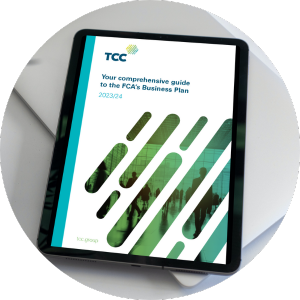 Want to learn more about getting the right regulatory support for your firm's bespoke requirements?
Insights and resources
Insights, analysis and expert perspectives on the regulatory issues that affect you.